New Customer Special Offer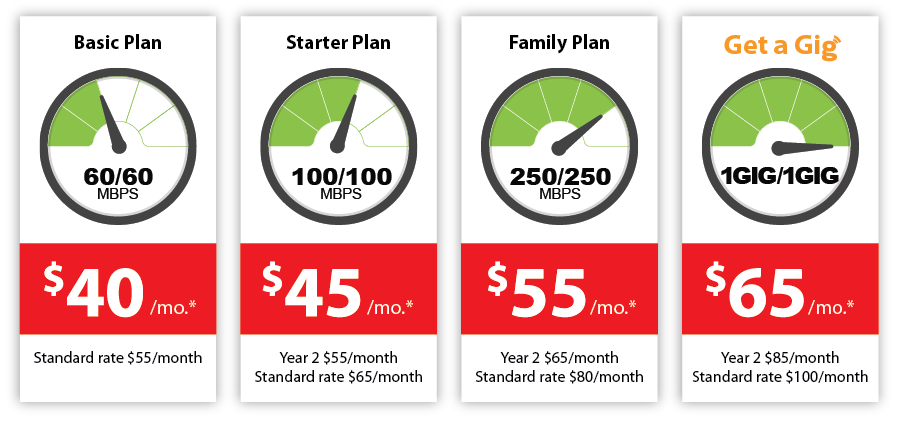 Get the Fastest,
Most Reliable
Fiber Internet
in the Area!
FREE Installation & WiFi
NO Data Caps or Deposit
*Discounted monthly rates shown are valid for 12 months beginning at installation and requires 2-year agreement. After 12 months, 2nd year discounted rate listed will apply. In year 3, standard rates will apply. After 24 months, $10 equipment fee will apply unless new 2-year agreement is signed.
Go Faster!

We have tailored four different plans for your needs and budget. Our Basic plan is best for light web browsing and email use. The Starter Plan is great for 1 to 2 users. Our Family Plan clocks in at 250 Mbps and is best for multiple users and devices. Do you want the fastest internet available? Get a Gig and Get Going, enjoy unlimited streaming and gaming.
100% Fiber Internet - Doing things cable and DSL simply can't do.
What makes 100% fiber internet so special?
The answer is bandwidth
● Incredible bandwidth allowing much more data to flow through the line than any other technology
● All the speed you and your family need, without sharing your connection with neighbors
● Consistently fast 24/7, with no slowdowns